Beannachtaí na Cásca /
Happy Easter!
01/04/2021
A thuismitheoirí agus a chairde / Dear parents and friends,
It has been lovely to have all our pupils back in school with us over the last few weeks. We feel that they are settling back well into the school routines. On behalf of the school staff I would like to thank you, our parents and school community, for your cooperation during the period of Remote Learning – as we say in Irish "Ní neart go cur le céile" ("Strength comes through uniting"). We know the global pandemic continues to be extremely challenging for everyone. We appreciate that these last few months have often been stressful for many families, balancing working from home, home-schooling and other disruptions so that normal life seems a distant memory. We know this has had a negative impact on general well-being, including for our pupils. As a staff we are up-skilling ourselves in some Mindfulness techniques, which we will be utilising with our classes after Easter to help them build on their resilience against adverse experiences.
We have also been working on improving our outdoor learning facilities. We look forward to some good weather in the third term so that we can make full use of the outdoor spaces in our grounds for extended learning activities. We are very grateful to the parents who have volunteered their time and skills to help set up / improve our outdoor play and learning stations. Míle buíochas / Many thanks! This work will continue in the third term.
Unfortunately, our Breakfast Club cannot resume after Easter until further guidance is given by the Department of Education.
Finally, let me wish you all Beannachtaí na Cásca / Happy Easter!
Aingeal
Príomhoide (Principal)
Events in the next 3 days...
Fire Safety Advice at Christmas
Latest Photographs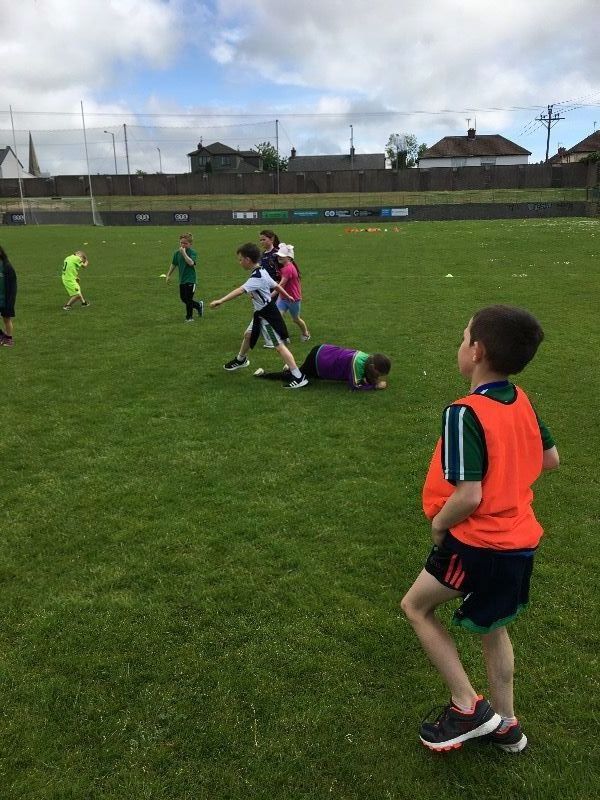 Upcoming Events...
Wednesday, 16th June 2021
Club Rothaíochta (R7, 3-4pm)
Saturday, 19th June 2021
An Chéad Chomaoineach (First Holy Communion - 11am St. Malachy's church)
Wednesday, 23rd June 2021
Club Rothaíochta (R7, 3-4pm)
Friday, 25th June 2021
School finishes for pupils at 11.00am
Monday, 28th June 2021
School Development Day (no pupils)
Tuesday, 29th June 2021
Staff training Day (no pupils)
Admissions
Please click on our Virtual Open Day button for further information about our school and how to apply
ICT Excellence Award Winners
/ Buaiteoirí Barr Feabhais TFC
Tá áthas an domhain orainn gur roghnaíodh muid mar an bhunscoil is fearr sna Duaiseanna Barr Feabhais TFC i mbliana!
We are delighted to be chosen as Northern Ireland Schools ICT Excellence Awards primary winner for 2019!
Bunscoil Bheanna Boirche Bunkers Hill, Castlewellan, Co Down BT31 9EB
Phone: 028 4377 1356
Email: info@bunscoilbb.com