Tús na bliana úire/
Beginning of the new school year
01/09/21
A chairde,
Fáilte romhaibh uilig ar ais chun na scoile don bhliain úr seo!
Firstly, I'd like to welcome you all back to a new school year here in Naíscoil and Bunscoil Bheanna Boirche. We hope you all had a chance to enjoy a good summer break and we are delighted to see all the "old" faces return to school this week. We also welcome our new pupils in the Naíscoil as well as our Rang 1 cohort who start today. Pupils may gather in the school yard from 8.45- 9am, where they will be collected by their teachers to proceed to class.
While some rules in relation to Corona Virus have been lifted this year, schools are encouraged to maintain all necessary measures to mitigate against the spread of infection, which, unfortunately, is rife at the minute. Therefore, we will be maintaining class bubbles when indoors as much as possible. Our wraparound services will also recommence this year. Breakfast club is available between 8 – 8.45am in the school canteen. (No prior booking is necessary.) Afterschool clubs for pupils in Rang 2-7 will commence from Monday 6th September. (R2 and R3 pupils can avail of this service from 2-3pm and pupils in Rang 4-7 can avail of After school supervision between 3-4pm). Clubs cost £2 per child per day and monies can be paid to the classroom assistant in charge of the club. (To avoid loss or confusion please place the money in an envelope with your child's name on it and write on it the day(s) to which the payment relates.)
Children may bring bags to school, but this should be a bag which can be wiped down easily each day. We will be continuing with dinners in the classroom at present as we do not have a hall or space large enough to socially distance separate class groups as required. The dinner menu for the first term is available on our website.
In our News section you will find a flow chart regarding what to do if you suspect or have a confirmed case of Covid infection in your household. This has been issued to us by the Education Authority and is the current guidance which we will be following.
Finally, may I wish you all the best for the year ahead. We look forward to working with you and your children and getting to know the newer members in our school community.
Ádh mór!
Aingeal
(príomhoide / principal)
Events in the next 3 days...
Fire Safety Advice at Christmas
Latest Photographs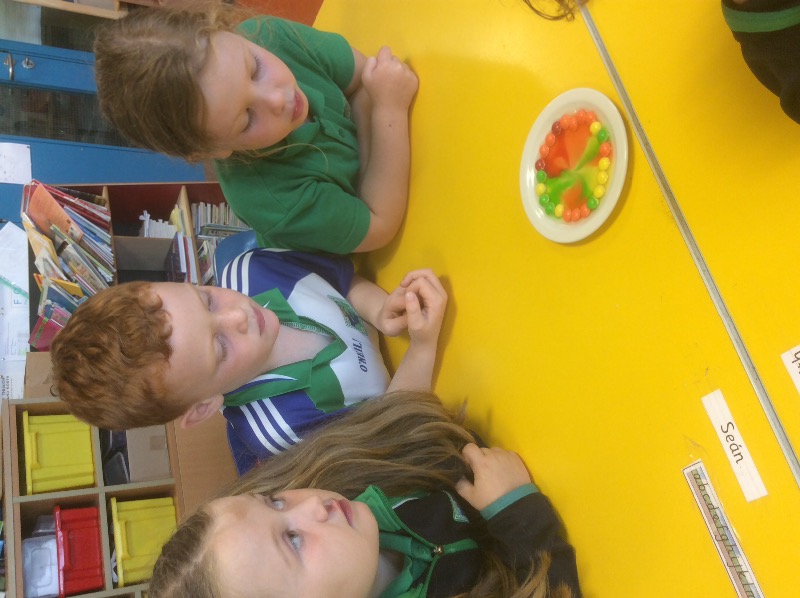 Admissions
Please click on our Virtual Open Day button for further information about our school and how to apply
ICT Excellence Award Winners
/ Buaiteoirí Barr Feabhais TFC
Tá áthas an domhain orainn gur roghnaíodh muid mar an bhunscoil is fearr sna Duaiseanna Barr Feabhais TFC i mbliana!
We are delighted to be chosen as Northern Ireland Schools ICT Excellence Awards primary winner for 2019!
Bunscoil Bheanna Boirche Bunkers Hill, Castlewellan, Co Down BT31 9EB
Phone: 028 4377 1356
Email: info@bunscoilbb.com