Teachtaireacht ó Chiarán
A chairde,
As I come to the end of my first week as Acting Principal at Naíscoil agus Bunscoil Bheanna Boirche, I wanted to write to you, to say hello to those of you who know me well, and to introduce myself to those of you who may not know me so well.
I've been working at Bunscoil Bheanna Boirche for almost thirteen years now, initially in a part-time role, when our school was still based in the community centre. As a school, we've grown and developed so much since then, our school is almost unrecognisable as the school I joined as a newly qualified teacher in 2009. One thing that has stayed constant is the strong community spirit that epitomises Bunscoil Bheanna Boirche.
I've always felt so welcomed in this school, and have always felt very lucky to be a part of our wonderful school community. I'm very proud to be a teacher here, and I consider it an enormous privilege to have been appointed Acting Principal of our school.
I must pay tribute to our former principal, Aingeal Nic an tSábhaisigh, who worked tirelessly and who gave so much in effort, time, care and love, for the betterment of our school. I'm very aware I have massive boots to fill, but it's said that a sign of a great leader is a great foundation left behind that's hard to unsettle. I must express my gratitude to Aingeal, especially for the extra work she's done over the last number of months, helping to prepare me, and the school, for this transition. She'll be sorely missed in our school, as our principal, as a teacher, as our confidante, as our friend.
I want to thank our Board of Governors for the trust they've put in me in taking on this role, and more generally for the work they do on behalf of our school, a lot of which can go unseen. I'd like to thank all of my colleagues. We are very blessed to have such a talented and dedicated staff here. I can confidently say that I've learned something from each and every one of my colleagues during my time here, and I'm immensely proud to be a part of this team.
I want to thank our families for trusting and choosing our school for your children. Our beautiful school has continued to grow and flourish, not only because of our dedicated staff, but also because of the trust our families put in us. Special thanks to everyone involved in Cairde for the amazing work you do in helping our school. Lastly, I want to thank our pupils. As educators, our pupils are central to everything we do. Watching our pupils learn, grow and develop gives us a job satisfaction that simply can't be matched in any other workplace.
Naíscoil agus Bunscoil Bheanna Boirche has become a large part of my life, and I'm so proud of how our school has grown over the years. I'm excited about the time ahead, and I look forward to leading this incredible staff and school community in continuing to grow.
Go raibh maith agaibh a chairde,
Ciarán Mac an tSionnaigh
Príomhoide Gníomhach
Naíscoil agus Bunscoil Bheanna Boirche.
Events in the next 3 days...
Fire Safety Advice at Christmas
Latest Photographs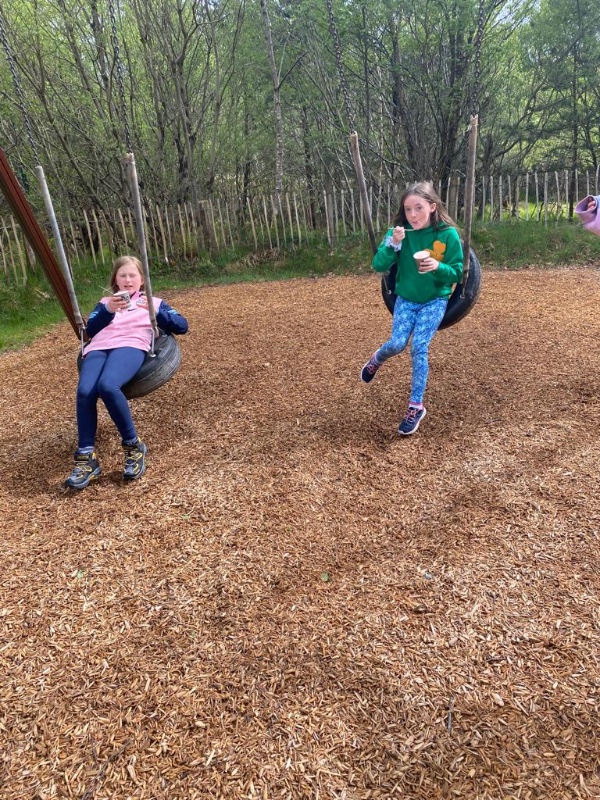 Upcoming Events...
Monday, 30th May 2022
Ceardlanna Dogs Trust (R1 - R7)
Wednesday, 1st June 2022
School closed 1st to 3rd June
Thursday, 2nd June 2022
School closed 1st to 3rd June
Friday, 3rd June 2022
School closed 1st to 3rd June
Monday, 6th June 2022
Turas Scoile R3,4,5 (Fort Evergreen)
Wednesday, 8th June 2022
Lá Spóirt (10am go 12pm - Páirc CLG Chaisleán Uidhilín)
Admissions
Please click on our Virtual Open Day button for further information about our school and how to apply
ICT Excellence Award Winners
/ Buaiteoirí Barr Feabhais TFC
Tá áthas an domhain orainn gur roghnaíodh muid mar an bhunscoil is fearr sna Duaiseanna Barr Feabhais TFC i mbliana!
We are delighted to be chosen as Northern Ireland Schools ICT Excellence Awards primary winner for 2019!
Bunscoil Bheanna Boirche Bunkers Hill, Castlewellan, Co Down BT31 9EB
Phone: 028 4377 1356
Email: info@bunscoilbb.com