Saoire an tsamhraidh buailte linn!
A chairde,
Tá saoire an tsamhraidh ag druidim linn agus táimid ag fágáil slán le téarma agus le scoilbhliain a bhí thar a bheith gnóthach, spleodrach agus spraíúil, agus ag an am céanna, dúshlánach.
The summer holidays are fast approaching and we're bidding farewell to a term and indeed a school year that has been incredibly busy, fun and enjoyable, and at the same time, challenging.
We've had a big change at school during this year of course, and again, I want to pay tribute to Aingeal for the brilliant work she did in our school during her time with us, particularly over the last couple of years during the most challenging times of the pandemic.
I consider myself very lucky to have been given the opportunity to lead this school, a school and a community very dear to my heart, and I look forward to playing my part in continuing to drive our school forward next year.
We've an excellent team here at Naíscoil agus Bunscoil Bheanna Boirche, and again, I must say it's a privilege to be leading this dedicated and hard-working staff.
After the summer, I'll be taking time away from the classroom to give my full attention to the role of principal. From I began working in this wonderful school, it's always been the teaching and the interaction with our pupils that's been my most favourite part of the job, and although I'll miss being a class teacher next year, I'll be taking every opportunity to pop into classrooms and keep that relationship with our pupils.
Please see below information on classes and teachers for school year 22/23:
Naíscoil: Mary (Rory one day per week)
Rang 1: Máire
Rang 2: Brenda
Rang 3: Maeve
Rang 4/5: Sinéad
Rang 6: Caoimhe
Rang 7: Rachel
I know our pupils (and our staff!) are looking forward to a well-earned break over the summer. On behalf of the staff of Naíscoil agus Bunscoil Bheanna Boirche, let me wish you all a very enjoyable, safe and fun-filled summer, I look forward to seeing you all again in September.
Go raibh maith agaibh a chairde,
Ciarán Mac an tSionnaigh
Príomhoide Gníomhach
Naíscoil agus Bunscoil Bheanna Boirche.
Events in the next 3 days...
Fire Safety Advice at Christmas
Latest Photographs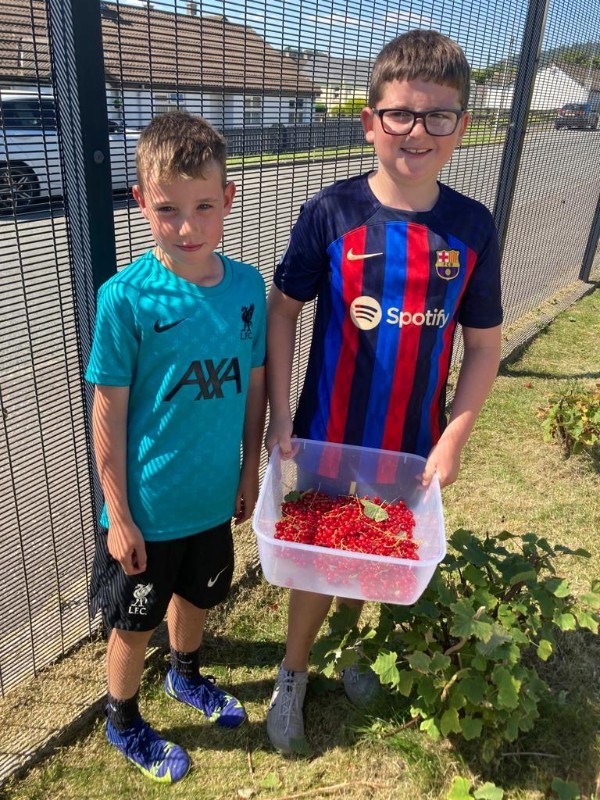 Upcoming Events...
Wednesday, 31st August 2022
Tosaíonn Scoil Arís - R2 go R7 (School begins for Rang 2 to R7 (half-day, finishing at 12pm))
School reopens for R2to7 & Naiscoil. School closes at 12noon & no dinners. Breakfast club also resumes, no afterschool until Monday 5th September
Admissions
Please click on our Virtual Open Day button for further information about our school and how to apply
ICT Excellence Award Winners
/ Buaiteoirí Barr Feabhais TFC
Tá áthas an domhain orainn gur roghnaíodh muid mar an bhunscoil is fearr sna Duaiseanna Barr Feabhais TFC i mbliana!
We are delighted to be chosen as Northern Ireland Schools ICT Excellence Awards primary winner for 2019!
Bunscoil Bheanna Boirche Bunkers Hill, Castlewellan, Co Down BT31 9EB
Phone: 028 4377 1356
Email: info@bunscoilbb.com